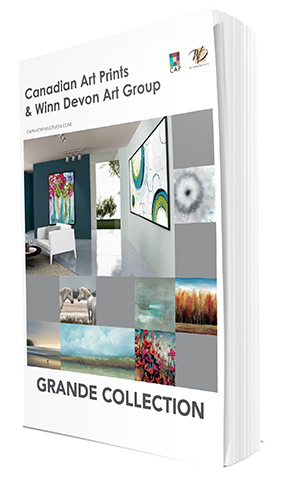 GRANDE COLLECTION: MAKE A BOLD STATEMENT
The Grande Collection features over-size and exclusive trend-forward images, all printed on our un-stretched coated canvas. The highlight of this collection is the very large maximum sizes available. These pieces are especially suitable for corporate projects and interior designers that need images with a large footprint. The catalog shows the maximum printable size as a guideline, but you determine the size up to that point. This give you the designer, maximum flexibility.
Today we're absolutely thrilled to announce the expansion of this a amazing collection to include an even wider range of images to fill every niche and style in the decor market.
The imagery presented in this catalog is a little trendier and edgier than our standard collection and is a mixture of current and unpublished images- so many of these stunning images are published for the first time in this collection.
Inside the catalog, you'll find the listed image size as well as the maximum size available on canvas. This takes the guess work out your re-sizing options and clearly indicates how big you can order these pieces.
To view the entire Grande Collection click here.